Advanced Marketing & Analytics
Do You Have The Courage To See What The Right Approach To Digital Can Do For Your Business?
No one has ever said that getting their business' digital presence right was an easy feat. In fact, most businesses and entrepreneurs don't even know where to start. Social media, content, SEO, SEM, personas, portraits, websites, platforms CRMs and DAMs - the list of acronyms goes on. It's a simple case of 'you don't know what you don't know', and trying to do everything yourself can be frustrating, not to mention fraught with risk.

The fact of the matter is that today's brand, product and marketing world is an intricate and ever-changing landscape, meaning you have to be both adaptable and knowledgeable to get it right. And it can be made even more complicated depending on what your goals might be, such as:
Launching a new product
Ecommerce platform
Digital transformation
Expanding into social media channels
Digitising an existing product.
---
You can rest easy that you have someone thinking about all the things you are too busy to be thinking about.
---
Introducing Our
Products & Partnerships
The flexible system designed for businesses to understand what, why and how is the most important thing to be done to get them where they need to be.
Projects
(Fixed Scope & Hours)
Retainer
(Monthly & Performance Based)
Venture
(Partnership & Capital Models)
---
Covering the Spectrum of Digital & Marketing
Content & Brand Developments - Platform Implementation - Web Design - SEO - SEM - Social Media Creation and Management - Digital & UX Design - Project Management - Advanced Analytics
---
What You Get
Statement of Work (SOW): So everyone knows what's included and what's not.
Delivery of the Project: The 'doing' of what's needed to be done.
Warranty period: 30 days after delivery, whereby we are happy to fix - at no cost, any bugs or faults with our work (subject to the SOW)
Reporting and Retrospective: Closing the loop through systematic project review and project measurement and reporting — to allow for continuous improvements.
Why Hamma?
We're a company built on data, analysis, and experience with a fiercely commercial outlook — we take on our clients' projects as though they are our own. Combining a collaborative "do-it-with-you" and a scientific "let's be guided by the numbers" data approach, this means that we will execute a highly individualised and tailored approach to your business and its present challenges, so that you can spend more time doing the things you're best at - like running a business!
Thinking of Working With Us?
Here's a short list of what makes the 'ideal' client.
If you have a great product, with customers who love you, but just don't have the time or knowledge to go "full digital"

Maybe you have an idea that you think can fly, and you're happy to let the market guide you in how to develop, position and launch to the market

If you've got processes that bog you down and you want to find a way that digital can help you unlock efficiencies and new ways of working for you and your team

Or have an established website and digital presence and want to know the best way of improving the conversion process

If you want a comprehensive and strategic approach that incorporates the full gamut of digital marketing into your brand and marketing strategies.
So, What Do You Actually Get?
On-call marketing and brand consultancy
Design and creative team
Development and tech strategists, specialising in:

Hubspot CMS
Shopify
Woocommerce
BigCommerce
Wordpress

Search and Social media experts with certificates in:

Google
Facebook
LinkedIn
Pinterest

Content Writers and Digital PR
Design and digital brand experts
Other platforms including

CRM (Hubspot Gold partner)
Digital Asset Management Tool

Advanced Analytics and Digital Transformation partners

Acoustic
Google Cloud
Adobe Cloud
Salesforce
About Us
Firstly Ask Why? & Then Why Not Us?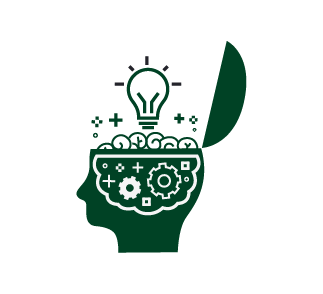 To work here you need to posses three basic qualities -
1. Be a good communicator
2. Be honest and

impartial
3. Have a business-minded approach to your thinking.
We are a new and innovative marketing, brand and analytics consultancy. We live and breathe digital business and are always challenging ourselves to improve our approach, output and results. Being small and agile allows us to pivot quickly and it is only through our practice of review and reflection that we have built a process whereby we can learn from our mistakes and build on our success.
We love working with Hamma. they understand your brand, budget, brief and what's holding you back — and provide outside the box solutions and fantastic service Anastasia Symons - R U OK?Day
Thank you so much for helping us deliver our new site. We absolutely love it and can't wait to keep growing the database, customers and sales. Michael Toweel - VitrineMedia Australia
In under a year, we have taken our online sales from ~ $8K per month to over $240K. Hamma. delivers in spades. Tim O'Halloran - World Of Music
FAQs
I need help with Facebook, can you help with that?
It's a multifaceted answer. There are a number of ways in which businesses can and should use Facebook. No matter if you are just starting out, or have a largish on-going media spend, we can certainly consider how we might be able to help. Keep in mind for organic and customer-service related Facebook work, it is our firm belief that the bulk of the work should be retained in-house, and ultimately, building a self-sufficient approach to 80% of your social media tactics is something that you should aim for. The remaining 20% for things like social strategies, frameworks, reporting and setting it all up is certainly something that we are happy to get involved with.
I need to appear on page 1 of Google?
Don't we all! Appearing as the top search result on Google can be one of the easiest, cheapest and fastest things to do, yet it can also be one of the most complicated, time-consuming and expensive things. Sounds counter-intuitive? It is. Search Engine Marketing and Search Engine Optimisations are tactics that can help you appear in Google's search engine results page. At what point you appear, will depend on what everyone else is doing, and how well we can provide the search engine or it's paid platform with the indicators and information it needs. The level of assistance we can provide is a welcome discussion we are excited to have.
How much do you cost?
We have a range of costs, depending on what type of project and people you require. However, as a guide, our consultants start at $90 p/h plus GST. We also have teams of developers, designers, and content writers that we can assign to you for a set agreed amount, depending on the scope, or hours required. For some clients, we are happy to reduce the amount of cost per hour in exchange for performance-based payments. See our 'Products and Partnerships' section for more details, or reach out to us to find a service level that's right for you.
How quickly will I see my results?
In an ideal world we'd love instant results for everything that we do, however, this isn't always the case - especially for digital where the "effect" part of "cause and effect" requires time for users to respond. Obviously, it depends on your specific situation - however, for retained projects, we like to have a minimum 3-month commitment and we do tend to see some immediate benefits, with ongoing and continuous results month-on-month.
---
If you have a project, or would like to find some time to talk to us about an ongoing engagement, we would like to extend a no-questions asked money-back guarantee for up to 2-week's worth of our time. If you are not happy with any of our work, simply let us know before the engagement ends and we will not press the guaranteed amount and if required, refund any amounts owing. Terms and conditions apply.
---