Certified HubSpot Partner
Get expert help with your HubSpot needs
We provide best-in-class onboarding and portal basics and can help with ongoing tailored support that's flexible and transparent with objective-based goals and projects.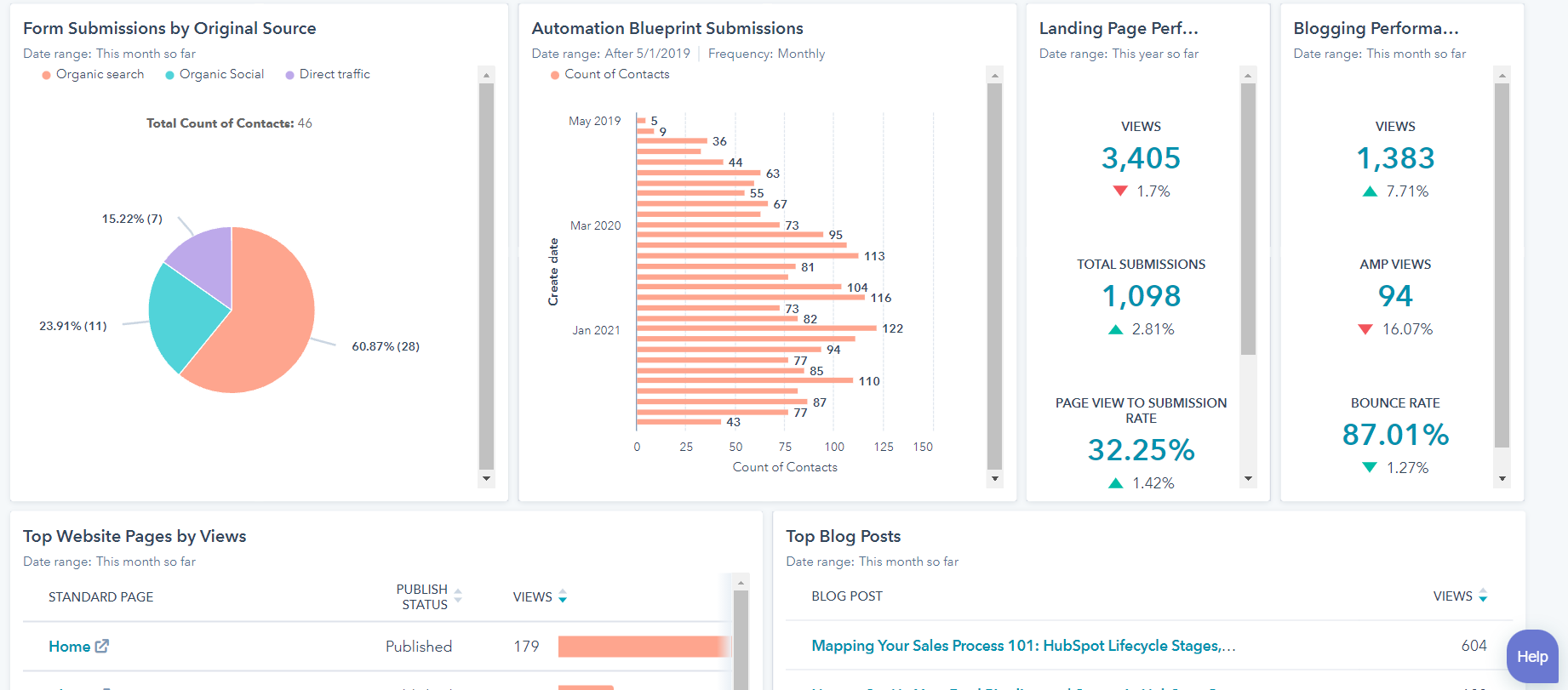 Hamma Loves Hubspot
Our team of experts is highly trained and experienced in the HubSpot platform and can provide customized solutions to meet your specific needs. We take the time to get to know
your

understand

your goals and implement solutions that

are tailored

to your organization. We will work with you to

ensure

that your strategies

are being implemented correctly

and that they are driving the desired results. We will also provide guidance and recommendations to help you get the most out of your HubSpot implementation and maximize your return on investment.

Our HubSpot experts are available for one-on-one consultations, live workshops, and webinars to help you get the most out of your HubSpot experience. We also offer video tutorials and step-by-step guides to help you get up to speed quickly. With our help, you'll be able to maximize your use of all the features and functions HubSpot has to offer. Don't hesitate to reach get the make the most of your HubSpot investment.

Because HubSpot is an all-in-one marketing and sales platform, it can be used by any size business. From small startups to Fortune 500 companies, HubSpot provides an intuitive and comprehensive solution for businesses of all sizes. It's also user-friendly and easy to customize, so you can tailor it to fit your specific needs. Plus, HubSpot offers a wealth of support materials and resources to help you get the most out of your HubSpot implementation. With our help, you can get the most out of your HubSpot investment and make the most of the powerful features it provides.

Interested in learning more? Get started today. Our team can help you configure your HubSpot account and make sure you're taking full advantage of what you have. We also provide ongoing support, so you have someone to turn to for questions or help when you need it. Contact us today to find out more about our HubSpot setup and consulting services.
Is HubSpot for any size of business?
The answer is yes! Hubspot's platform is designed to be scalable, so it can be used by businesses of any size. Whether you are a small business with a handful of employees or a large enterprise with thousands of employees, you can gain value from Hubspot's software. It is also designed to help businesses at any stage of the sales process, from lead generation to closing deals. With customizable features, you can tailor the platform to fit your specific needs.

Hubspot also offers a variety of different pricing plans to suit any budget. The basic plan is free, while the more advanced plans are offered at competitive prices. They also offer discounts for annual plans and volume discounts, making it easy to find the right plan for your business. With all these features and options, Hubspot is an accessible and affordable CRM for businesses of any size.
What if I have another CRM, not HubSpot?
If you already have a CRM that isn't Hubspot, you can still take advantage of their features. You can easily integrate Hubspot with existing CRMs to get the best of both worlds. This allows you to keep your existing system while also having access to Hubspot's powerful features. This makes it easy to add the benefits of Hubspot to your current system without having to completely switch to a new platform.
Plus, you can also use Hubspot's free CRM to manage contacts, track deals, and store important customer data. This is a great way to try out Hubspot's features and see if they are the right fit for your business. You can also use the free version to test out integrations with your existing CRM and see how it works with your current system. Ultimately, Hubspot is an incredibly versatile and powerful CRM that can be tailored to fit any business's needs.
Are there ongoing costs and charges with HubSpot?
Yes, there are ongoing costs and charges associated with using Hubspot. Depending on the features and functionality you need, there are different plans that range from free to enterprise-level. Prices can vary based on the number of users, contacts, and features you require. However, Hubspot is known for being an affordable and cost-effective solution for businesses of all sizes.
In addition to the subscription fees, there may also be additional fees for services such as customizations, integrations, support, and training. However, Hubspot offers a wide variety of resources to help you maximize the value of your subscription, such as user guides, tutorials, webinars, and a knowledgeable customer support team. By taking advantage of all the tools and resources available, you can ensure that you get the most out of your subscription and get the best return on your investment.
FREE CONSULTATION
Get In Touch for 30 Minute Complimentary Consultation.
If you're looking for help with Hubspot, you've come to the right place! Our experienced team of Hubspot experts can help you maximize the potential of the platform and get the most out of your investment. Whether you need help setting up your account, troubleshooting a problem, or just need advice on how best to use the platform, we can help. We know that time is of the essence, so we offer a 30-minute complimentary consultation to get you started.