GET STARTED
Digital doesn't have to be difficult
Our all-in-one solution and easy-to-use platform will help you take control and improve your digital footprint and marketing foundations.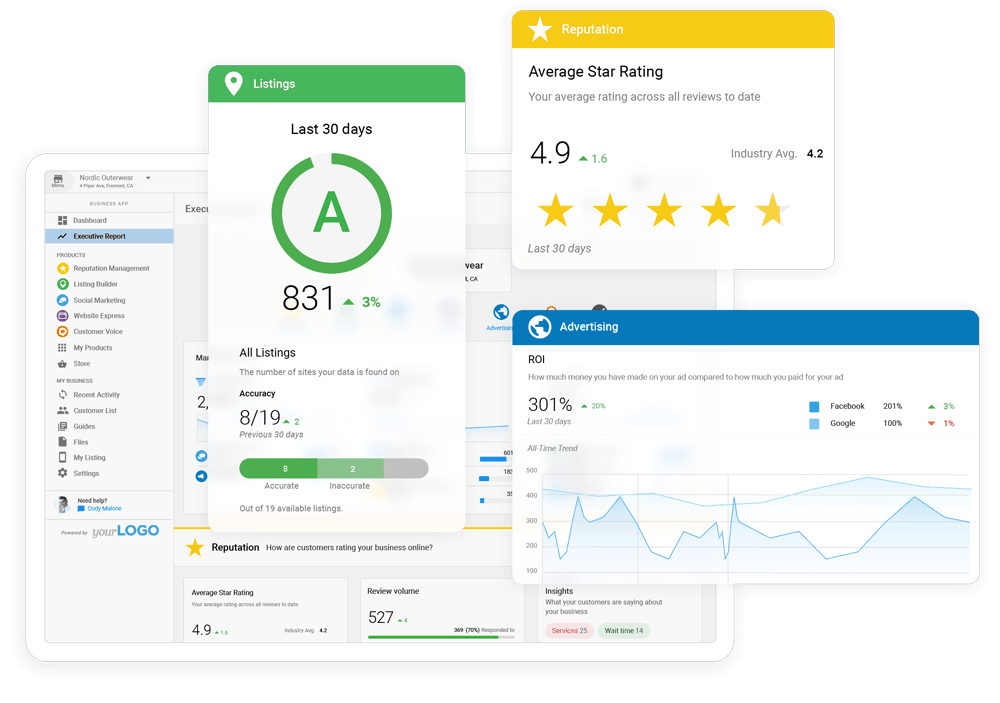 Dominate your local market
Studies show that 73% of consumers lose trust in a business with inaccurate listings and 88% of consumers look to online reviews when making buying decisions. Stop losing customers to your competitors and start winning them back.
Fix your listings, improve your review scores, and hear what people are saying about you—all from one dashboard.
As a business, you can't afford to have incorrect information on even one of these major data providers. This information is distributed to literally hundreds of online sources. We'll make sure it's spot on.
You can't afford to monitor the internet continuously, but you definitely can't afford to miss a review. After all, one negative review gone unanswered can ruin all your hard work. We'll make sure you never miss a review again.
As much as you like social media, we know you have a job to do. We can help you build a strong social presence by regularly posting timely and relevant content.
If it ain't broke, don't fix it. However, in the case of the first page of Google's search results, more really is better. Let us help you own more spots on that first page.
More businesses than ever before are selling products and services online. Consumers see an online store as a sign of a reputable, established business. Let us help you market your e-commerce site.
Potential customers are within your reach, whether they're searching Google, scrolling through Facebook, or browsing other sites around the web. Let us help you with digital advertising that puts your business in the spotlight so that customers consider you before your competitors.
Every day, people are searching online for the products and services your business offers. With our SEO (search engine optimisation) services, you can boost your visibility in online search results so that customers find you before they find your competitors.
Get a comprehensive picture of your business' online standing with our overall score. We'll grade each aspect of your online presence and then determine your overall score to give you an idea of how your business stacks up.
Get started today
Enter your details and we'll send you a free business snapshot report to see how your business stacks up.
If you don't have a company website, please get in touch and we'll see how we can best help you grow your online presence.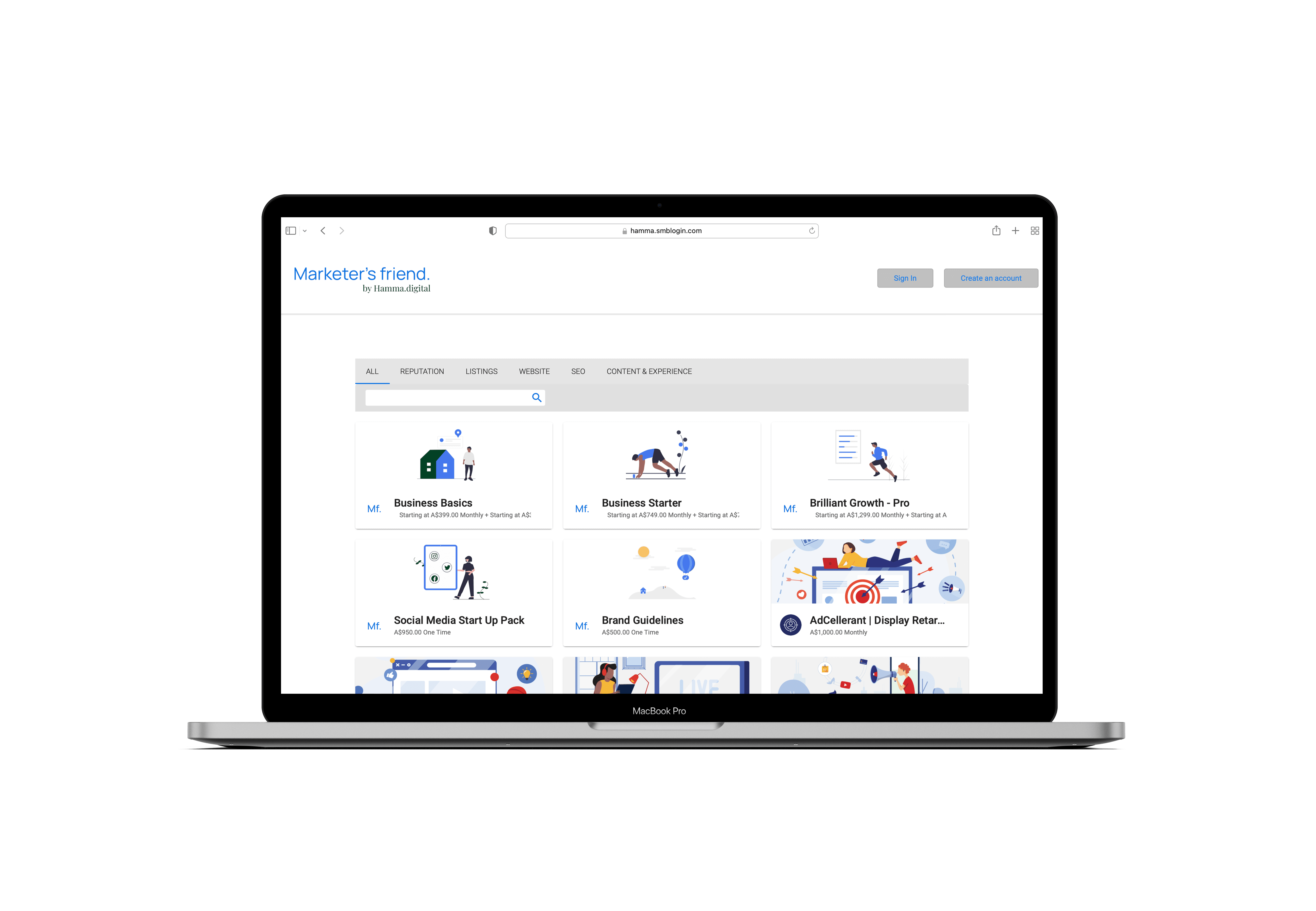 How quickly will I see improvements?
It depends. You should start to see an immediate impact on the consistency and accuracy of your business' online presence. Other aspects will take time to follow.
Your results will also depend on which add ons and extra tactics you use, like local ads. We can estimate the clicks and traffic that should follow an ad spend, and you can expect to see an uplift within a few weeks.
How much work will I need to do?
We suggest that you set aside a few hours a month for reviewing and keeping on top of the platform.
If that's too much, talk to us about us 100% managing it for you.
Are there ongoing charges or a one-off fee?
We have ongoing packages that you can ramp up or down depending on what you want and need to do with your business.
You pay in advance, so there are no hidden costs or fees, and everything is included.
Which package is right for me?
We believe that most businesses will find value in all our packages and add ons. Which package is best for you today will depend on how well your business is currently performing in the market and what you want to achieve.
If you're finding it hard to decide, we're always happy to have a chat. Or, you could just get started with either the Basics, Starter, or Growth package and review in three months time.
Is there a minimum notice period if I want to change or cancel my plan?
Yes, we require 30 days' notice before the start of the next billing cycle to draw down our activity on your account.
However, if you'd like to put your account on hold or take a pause, we just need to know prior to the start of the next billing cycle so we can give the appropriate notice to our team.